While I was growing up, my parents had always had rescue dogs, and as a teenager I volunteered at the RSPCA. So when the time came to get a dog of my own, a rescue was the first place I looked. A lovely quiet, patient Staffy looked at me and Matt, my husband, with sad eyes, and we had to have her!
Once home however, separation anxiety started, along with a fear of fireworks and other loud noises. So my search for a way to help her in a holistic way began. Once I discovered therapies for animals, I wanted to train to help more than just my dog, Beth.
I am an energy and physical therapy practitioner, but animal communication has made the biggest difference to my therapies.
I can ask what is wrong and how I can help. I love to give the control back to an animal, as they are so in tune with what they need. Just like us, animals have preferences for their healing. Some like massage, but others prefer energy therapies. A knot in a muscle might need massage, myofascial release, essential oils, red light therapy or a crystal to release the tension.
Another surprise in my therapy sessions, is just how rewarding and amazing it feels when a dog or horse is so relaxed during a session, that they fall fast asleep or are yawning away, completely lost in the moment!
Meet the team
Whilst Hoof to Tail Healing is just one therapist, Sam Buckland, my husband takes a lot of my photos for me, and helps out at shows. I also have a faithful team of product testers...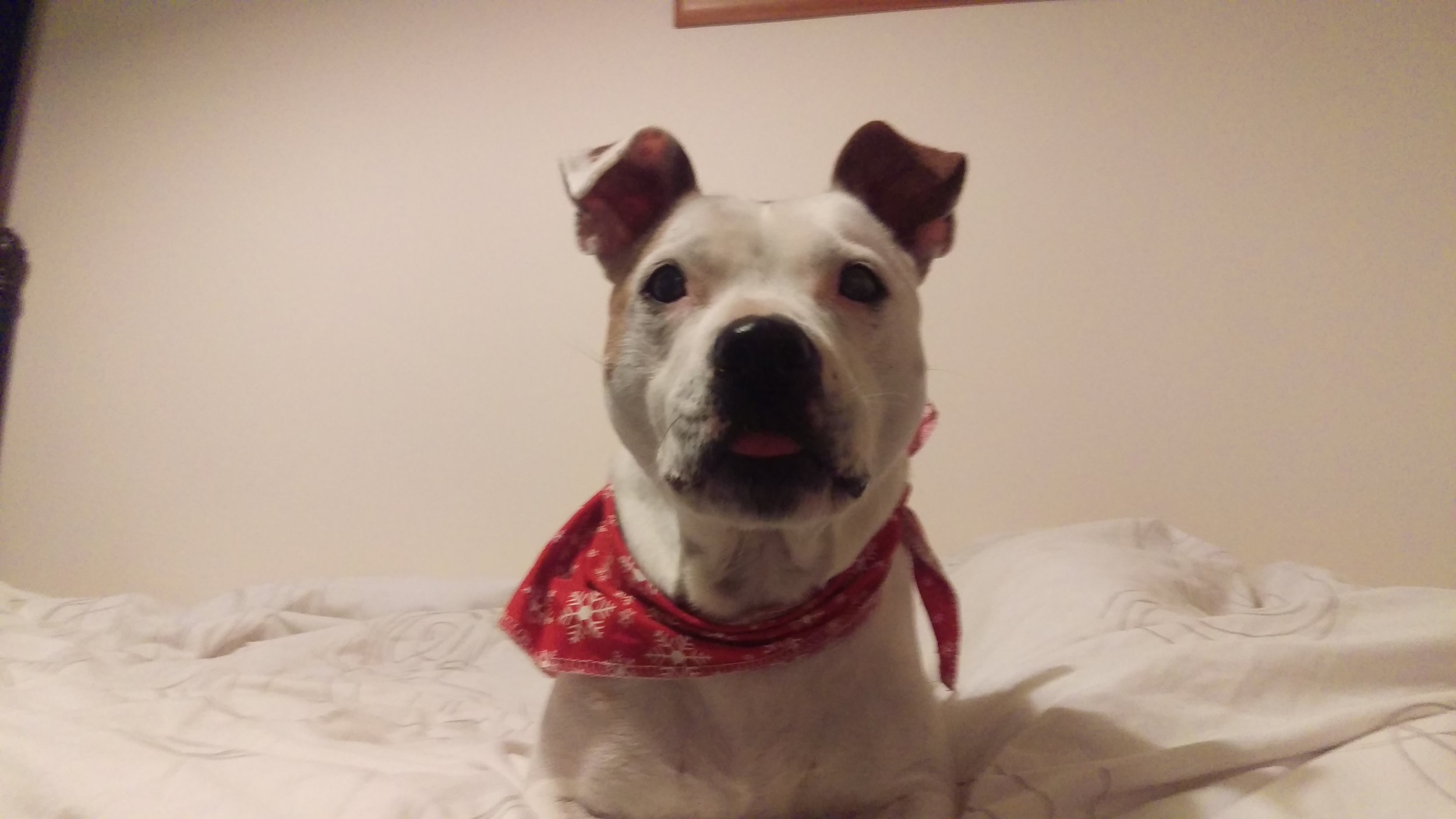 My staffy, Beth, inspired me to train in holistic therapies. She is a rescue dog, and had separation anxiety when we first had her at age 2. She now loves nothing more than lazing around in bed! Like most dogs, she is an opportune food thief, which can often leave her with a gurgling stomach or a bad case of wind, if it is something that doesn't agree with her like chicken food!
She used to benefit from some regular reiki around firework night but in 2016 I began giving her regular chakra balance sessions with crystals. It was just for general health, but has made a big difference in coping with loud noises, and she now doesn't stress when it is fireworks night.
As soon as her stomach makes gurgling noises, I put an open bottle of peppermint essential oil near her, where she can't reach it, but can benefit from the healing effects of the smell.
I have had Riaz on loan since January 2015. He LOVES his therapy! He has arthritis in his neck either from an injury when he was very young. Due to this, he also has compensatory issues in the muscles of his neck, shoulders, and hind quarters. He struggles to bend on the right rein, and has taught himself to look left while turning right! He regularly benefits from massage, acupressure and reiki. He also has some crystals on his browband which will help with his arthritis.
He is barefoot, and when he becomes foot sore if there is constant wet weather some acupressure soon puts it right.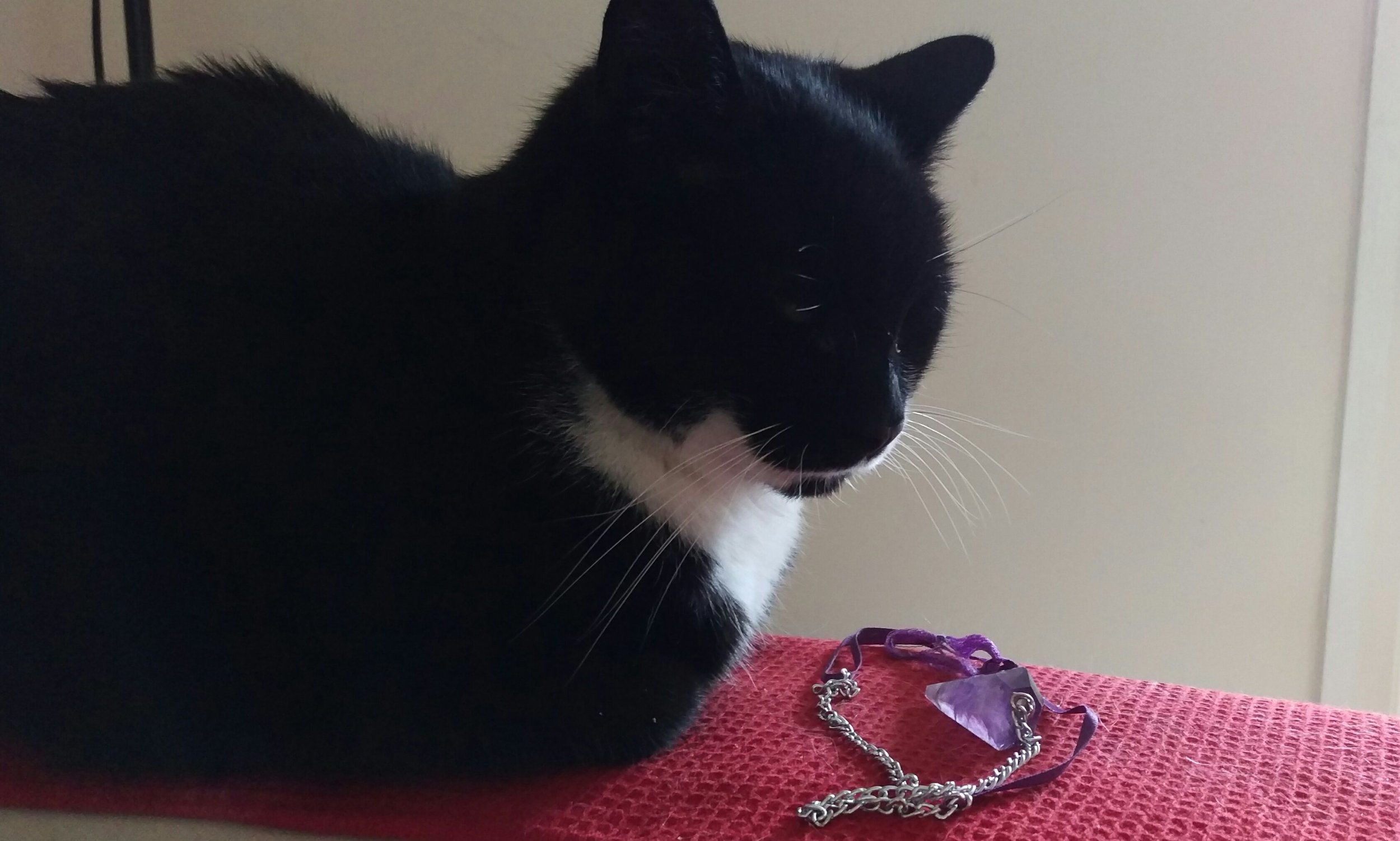 We have had Smiley since 2006, and he thankfully hasn't had to benefit from many therapy sessions. However, before we had him as a rescue, he had fractured his pelvis. So, as soon as I had trained in reiki, I worked on his pelvis in case there were any old weakness, or scar tissue.
He is never far away if I am doing a distance session. I often look up to find him sat next to me watching me. So I am sure the energy in the room changes when I am sending reiki.